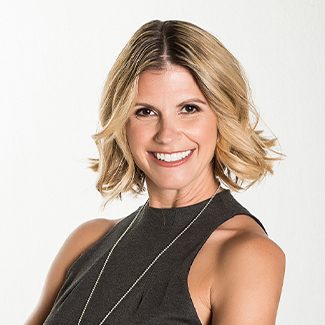 Katie Buck serves as CEO and Principal of E.A. Buck Financial Services. As CEO, Katie oversees all services, operations, growth strategies, and personnel across the country. Since stepping into the CEO role in 2018, Katie has been able to grow the firm from one location in Hawaii to a firm now operating 11 locations across three states, 100 staff members, and two additional separate entities – E.A. Buck Accounting & Tax Services and Federal Benefits Made Simple.
In 2020 and 2021, Katie led the company through an advancement plan that would not only sustain the company's expansion throughout the peak of the novel coronavirus pandemic, but also affect a surge of growth resulting in the establishment of seven new branch locations in two regions across the Pacific and an expansion of services to include accounting and tax services as well as federal benefits and federal retirement planning. Furthermore, Katie led E.A. Buck through critical business acquisition activities – including one that resulted in the company's most recent subsidiary, Federal Benefits Made Simple, an acquisition representing $200 million in assets. Under Katie's vision, the firm established itself across the islands and has positioned itself for continued rapid mainland expansion with an objective of having a market presence in nine mainland regions by the end of 2023.  Built on the principals that everyone regardless of wealth is entitled to know the same secrets of the wealthy, E.A. Buck has proudly served thousands of families and will continue its over 40-year-old legacy of making accessible services to all.
During her 20 years of experience working in the forefront of financial planning, Katie and her company has been recognized as a leading force in the industry, being highlighted by WealthManagement.com, Star-Advertiser's Best of the Best, Pacific Business News, The Business Journals, Associated Press, Yahoo! Finance, MarketWatch, and KHON.
Katie is known for her tax-focused approach to financial planning and her comprehensive skillset covering all areas in financial planning. After working as a high-performer in client acquisition and coordination as well as a top-producing private wealth manager, Katie was hand-selected as the company's CEO in 2018.  As Katie likes to say E.A. Buck is a place where legacy meets opportunity.