Our Denver Financial Planning Offices
Denver Tech Center
E.A. Buck Financial Services
4600 S. Syracuse St.
#650
Denver, CO 80237
Phone: (888) 210-6567
Lakewood (Denver)
Federal Benefits Made Simple
1 Denver Federal Center
Building 45, Room 1050, Entrance E9
Lakewood, CO 80225
Phone: (303) 922-4304
Experienced Financial Advisor in Denver, Colorado
Hours:
Monday - Thursday: 8am - 5pm
Friday: 8am - 3pm
Saturday: by appointment only
Sunday: closed
For additional questions, you can call us at (888) 210-6567 or you can find us on Yelp.
Federal Benefits Made Simple, an E.A. Buck company, is a division of E.A. Buck. Both firms assist individuals in planning for retirement. Federal Benefits Made Simple focuses on helping those who have worked for the federal government. The entities have common ownership.
Experienced Financial advisors in Denver, Colorado
E.A. Buck Financial Services is a team of experienced and educated financial advisors who can help you actively pursue the goals that matter most to you--whether it's building up assets or preserving what's already there! Whether you need help in reducing your tax liabilities or optimizing your investments, we'll be with you every step of the way.
Retirement and Income Planning
Your retirement is an important part of your life. Retirees are living longer, and this calls for you to plan for your retirement income adequately. Our retirement and income planning professionals are available to review your financial standing as well as the projected expenses that your retirement lifestyle demand. We will work closely with you to build a retirement income strategy that plans for unexpected expenses and taxes to help make sure your income will last as long as your retirement.
It's crucial to get tax planning right when you're thinking about retiring.  There are many ways retirees can save on taxes, from retirement plans to tax-efficient investments. Our financial advisors constantly weave in tax-efficiency strategies within retirement plans for our clients, and we want to ensure you're aware of these strategies as well.
Planning for your life is important. Unfortunately, it's also not easy to do for many people. We're here, and we can help you take the mystery out of estate planning.
Generational wealth is built on adequate planning. Our private wealth managers work with clients to help plan for a smooth, tax-efficient transfer of assets. As you aim to transfer your wealth to the next generation, we work with you and make the complex and time-consuming challenge easier.
Every situation is different, and life insurance needs are no exception. We work closely with you to identify your life insurance needs, then help structure solutions that fit your personal circumstances. Our goal is always to provide the best possible protection for our clients in a way that fits their unique situation. Whether life insurance as cover for debt, income replacement when you retire or pass away, protection from taxes, or additional opportunities to create wealth.
Neither the firm nor its agents or representatives may give tax or legal advice. Individuals should consult with a qualified professional for guidance before making any purchasing decisions. All investments are subject to risk including the potential loss of principal. No investment strategy can guarantee a profit or protect against loss in periods of declining values. Any references to guarantees or lifetime income generally refer to fixed insurance products, never securities or investment products. Insurance and annuity product guarantees are backed by the financial strength and claims-paying ability of the issuing insurance company.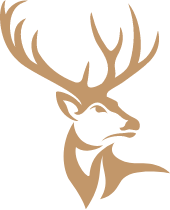 Ready to
Get Started?
For more information about any of our products and services, schedule a meeting today or register to attend a webinar.
By submitting your personal information, you consent to be contacted by a financial professional regarding your financial strategy for retirement.