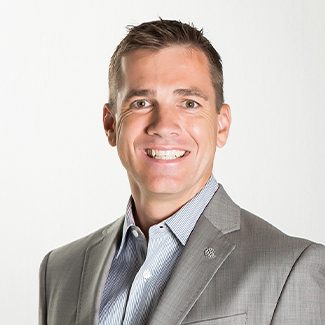 Chief Investment Officer, Private Wealth Manager
Jeff plays a key role in the portfolio of every E.A. Buck client.
"I am passionate about informing clients about their financial options and helping them strategize for their overall financial well-being," he says. "I enjoy listening to client needs and the challenge of finding appropriate solutions in an ever-changing financial market."
Before joining the company, Jeff was an Executive Senior Director with Excel Communications, where he developed a marketing team of more than 1,000 representatives. During the early 2000s in southern California, he began a second career in real estate as an investor and property manager before joining E.A. Buck in 2004.
Jeff was born and raised in Hawaii. He attended Kaiser High School and then ventured to the mainland to attend college at San Diego State University, where he earned a Bachelor of Science in business.
The purpose of the Accredited Investment Fiduciary (AIF®) Designation is to assure that those responsible for managing or advising on investor assets have a fundamental understanding of the principles of fiduciary duty, the standards of conduct for acting as a fiduciary, and a process for carrying out fiduciary responsibility.
Securities offered only by duly registered individuals through Madison Avenue Securities, LLC (MAS), member FINRA/SIPC. Investment advisory services offered only by duly registered individuals through Buck Wealth Strategies, a Registered Investment Adviser. MAS and E.A. Buck Financial Services are not affiliated entities. Buck Wealth Strategies and MAS are not affiliated entities. E.A. Buck Financial Services and Buck Wealth Strategies are affiliated by common ownership.