4 Tips to Power Through a Market Downturn
May 25, 2021
What can you do during a market downturn? When the market goes up – it will inevitably go down, and when they do, you'll want to be prepared for a downturn. I'm Katie Buck with E.A. Buck Financial Services. I'm here to share with you four tips to help you weather through a bear market.
Tip #1
Learn from the past to find opportunities.
Remember that we've been through this before. Market corrections and bear markets are historically common. They are normal and generally short term. And many investors will remember that the decline in share prices during a bear market can offer opportunities to increase their positions. As Warren Buffet once said, "A market downturn doesn't bother us. It is an opportunity to increase our ownership of great companies with great management at good prices."
Tip #2
DON'T DO ANYTHING DRASTIC.
If you're not interested in buying more shares during a market decline, then the key may be simply to hold fast. Focus on other elements of your financial plan that you can control, such as paying down debt or purchasing a life insurance policy to help provide long-term financial protection for your loved ones. Remember that investing is a long-term endeavor. The goal should be less about outperforming indexes and more about giving an investment uninterrupted time in the market.
Tip #3
Get prepared for the next market downturn.
Understand economic events that can impact the market, like changes in interest rates, trade negotiations, political controversies, global events, and news headlines that can impact investor sentiment. Bull-runs eventually end at some point. You'll want to be prepared for when that happens. Consider dollar-cost averaging to invest the same amount of your money on a regular basis to help smooth out the impact of fluctuating prices. This way you may be able to purchase more shares at lower prices and fewer at higher prices. Or consider diversifying your investments by spreading your money across a wider range of asset classes and sectors. This way you may be able to help reduce the impact of a market decline.
Tip #4
FOLLOW YOUR PLAN: this is why you have it.
One of the most important ways to help investors weather a down market is to have a financial plan already in place. There are many reasons for this. Establishing specific financial goals, creating a timeline for reaching those goals, building an asset allocation strategy and a carefully constructed portfolio are all pieces of a having financial plan. Talk to a financial advisor about potential "what if" scenarios of a bear market to help determine an appropriate investment strategy for you. Remember, the closer you get to retirement, the more impact that the timing of negative returns can have on your long-term financial goals. Factors such as future inflation and unknowable tax legislation also can impact your portfolio.
If you don't have a financial plan, or even if you do but you're feeling distressed over the current market, please consult with a financial advisor. An advisor can share insights that may help you get through periods of uncertainty.
We are an independent firm helping individuals create retirement strategies using a variety of insurance and investment products to custom suit their needs and objectives. This material is intended to provide general information to help you understand basic financial planning strategies and should not be construed as financial advice. All investments are subject to risk including the potential loss of principal. No investment strategy can guarantee a profit or protect against loss in periods of declining values. 902028- 5/21.
Address
E.A. Buck Financial Services,
55 Merchant Street, Ste. 2100
Honolulu HI 96813,
8085452211.
Map
The views and opinions expressed by the writes are their own, and do not necessarily express the views and opinions of E.A. Buck Financial Services, MAS, or AEWM. The information and opinions contained in any of the material requested from this website are provided by third parties and have been obtained from sources believed to be reliable, but accuracy and completeness cannot be guaranteed. They are given for informational purposes only and are not a solicitation to buy or sell any of the products mentioned. The information is not intended to be used as the sole basis for financial decisions, nor should it be construed as advice designed to meet the particular needs of an individual's situation. E.A. Buck Financial Serivices and its advisors cannot offer tax or legal advice. Please speak to an appropriate professional for any tax or legal questions you may have.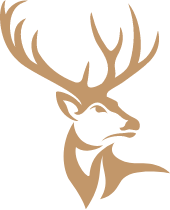 Ready to
Get Started?
For more information about any of our products and services, schedule a meeting today or register to attend a webinar.