Finding A Financial Advisor In Kailua-Kona – Know Your Choices
July 14, 2021
The first step in selecting a financial advisor is figuring out what type of planner you want to work with. There's a lot that goes into planning out your finances as well as your retirement – and building a retirement plan in a place as unique as Kona can present different sets of challenges. There are many different types of planners, each with their own set of strengths and weaknesses. For example, some planners in Kailua-Kona help clients plan for retirement while others focus on taxes or estate planning. Once you've figured that out, the next step is deciding which type of financial advisor would be best for your needs!
What does a financial advisor do?
Financial advisors specialize in different areas of the financial services industry. This can include retirement planning, taxes, or estate planning. A financial advisor will work with clients to help them understand their current situation and future goals so that they can make decisions about how to best invest money for a successful outcome in all aspects of life.
Some other things you might want to consider when selecting an appropriate financial advisor in the Kona area are what types of investments they specialize in, whether they offer investment advice only or also provide oversight and guidance for the whole portfolio strategy, including asset allocation, tax implications as well as risk management considerations. It's important to find someone who has experience working with your specific needs since each individual has different goals in life.
Why should you hire a financial advisor?
One of the many benefits of hiring a financial advisor is that they can provide unbiased advice. Financial planners will look at your situation, analyze the risks and opportunities for you, and then make a recommendation. They also review their performance on an ongoing basis so it's easy to understand how well they are doing in meeting or exceeding expectations.
Some financial advisors specialize in certain areas of finance like retirement planning. This is helpful because many people don't have time to invest hours every week researching these different topics themselves and need guidance. A good advisor will work with you over the years as your needs change – helping to ensure that you're always making sound decisions about your money matters too!
How to pick a financial advisor?
So you've decided to find a financial advisor? There are many different types of advisors operating in Kona and not all go through the same process. So, how do you choose the best one for you? The first thing to consider is what type of service they offer: retirement planners vs estate planning; tax advice vs mortgage specialists. Ask yourself these four questions:
Do they focus on in financial or retirement planning?
How well do they incorporate tax planning in their financial planning services?
What is the company's experience with retirement income planning services?
How well will they be able to account for your specific needs?
Is it worth having a financial planner while living in Kona?
Financial planners are important to many people on our island – especially in this community where costs of living and property value can make a large impact on our finances. Fortunately, we have advisors here who help clients create a plan for the future by looking at their current situation to see how they can best use their money. Since there are so many different types of advisors out there, it pays to find one who focuses on your needs. For example, if you're interested in retirement planning or estate planning, then you may want an advisor with experience in that area. This will allow them to offer guidance tailored specifically to what you need most as well as provide peace of mind because they'll be able to handle any problems which come up related to those areas when the time comes.
After reading all of this information about what a financial advisor does, why you should hire one, and how to pick the right one for you, it's time to take action. Our team in Kona would be happy to meet with you, understand your needs, and develop a carefully calculated tax-efficient strategy to meet your financial goals. You have nothing to lose as our meetings are 100% complementary! We look forward to hearing from you soon so we can get started on building your future together.
Office:
75-5722 Kuakini Hwy Suite 209
Kailua-Kona, HI 96740
(808) 545-2211
This content is provided for informational purposes only and is not intended to serve as the basis for financial decisions. We are an independent financial services firm helping individuals create retirement strategies using a variety of investment and insurance products to custom suit their needs and objectives.
Investing involves risk, including the potential loss of principal. Insurance and annuity product guarantees are backed by the financial strength and claims-paying ability of the issuing insurance company.
Our firm is not permitted to offer tax or legal advice. Individuals are encouraged to consult with a qualified professional before making any decisions about their personal situation.
Securities offered only by duly registered individuals through Madison Avenue Securities, LLC (MAS), member FINRA/SIPC. Investment advisory services offered only by duly registered individuals through AE Wealth Management, LLC (AEWM), a Registered Investment Adviser. MAS and E.A. Buck Financial Services are not affiliated entities. AEWM and E.A. Buck Financial Services are not affiliated entities. 1276491 – 4/22
The views and opinions expressed by the writes are their own, and do not necessarily express the views and opinions of E.A. Buck Financial Services, MAS, or AEWM. The information and opinions contained in any of the material requested from this website are provided by third parties and have been obtained from sources believed to be reliable, but accuracy and completeness cannot be guaranteed. They are given for informational purposes only and are not a solicitation to buy or sell any of the products mentioned. The information is not intended to be used as the sole basis for financial decisions, nor should it be construed as advice designed to meet the particular needs of an individual's situation. E.A. Buck Financial Serivices and its advisors cannot offer tax or legal advice. Please speak to an appropriate professional for any tax or legal questions you may have.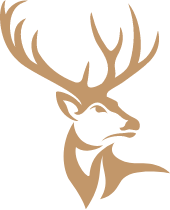 Ready to
Get Started?
For more information about any of our products and services, schedule a meeting today or register to attend a webinar.