Finding the Right Financial Advisor: What to Know Before Hiring Them
July 13, 2021
Many people have financial advisors, but are they the best financial advisor for you? One of the first things to consider is what type of financial planner you want. There are many different financial planners out there, each with its strengths and weaknesses. For example, some financial advisors help clients plan for retirement while others focus on taxes or estate planning. To find a good financial advisor that will work well with your goals and needs here is some information that can help:
What does a financial advisor do?
A financial advisor is someone who helps you make financial decisions. Financial advisors help people with saving, investing, retirement planning, and more. They may provide a financial plan to help clients set specific goals, or they may work as an investment adviser helping investors grow their money over time.
Financial Advisors can also assist with creating wills, trusts, estate plans, tax planning strategies, and other financial and investment plans.
Why should you hire a financial advisor?
Financial advisors are regulated by the government to ensure they have a high level of knowledge and expertise in financial matters. They also help you make sound financial decisions that can help lower your risk for market loss or tax liabilities overall. This could include helping decide how much money should be invested into stocks or bonds, as well as what types of investments would suit your needs and your goals.
How to choose a financial advisor?
Find a financial advisor with the specialties, background, and knowledge that suits your financial goals. Learn what type of financial planning they focus on and see if that matches your needs. Whether it be a focus on taxes, retirement income, estate planning – you'll want to find an advisor who can be a partner who puts your needs first. Ask yourself this:
Do they specialize in financial or retirement planning?
How well do they incorporate tax planning in their planning services?
How many years of experience does the company have in retirement income planning services?
How well will they be able to understand and plan for your specific needs?
Are they a Certified Financial Planner™ (CFP®)?
Is it worth it to have a financial advisor?
Financial advisors are important to many people's financial lives and the financial outcome of their retirement. They provide guidance for taxes, investing, budgeting, saving for college, or other life events. Financial planning can be difficult to do on your own, and many mistakes can be made. For those who don't have time to do the heavy lifting with their finances and taxes, a financial advisor can help them reach their financial goals.
Choosing a financial advisor is an important decision.
Whether you're looking for help with retirement planning, estate management, tax planning, or just want to get your finances in order, the right advisor can end up being worth their weight in gold (literally!). Before hiring anyone to manage your money and investments, make sure they have all of the qualifications you're looking for. Make sure that you understand what type of services each person offers before making any final decisions about which professional will be best suited for your needs!
Finding the right financial advisor for you all starts with the first meeting. We offer complimentary consultation meetings with our financial advisors who can understand and help meet your goals. Schedule a meeting with us to get to know our advisors and see if they will be the right fit for you.
This content is provided for informational purposes only and is not intended to serve as the basis for financial decisions. We are an independent financial services firm helping individuals create retirement strategies using a variety of investment and insurance products to custom suit their needs and objectives.
Investing involves risk, including the potential loss of principal. Insurance and annuity product guarantees are backed by the financial strength and claims-paying ability of the issuing insurance company.
Our firm is not permitted to offer tax or legal advice. Individuals are encouraged to consult with a qualified professional before making any decisions about their personal situation.
Securities offered only by duly registered individuals through Madison Avenue Securities, LLC (MAS), member FINRA/SIPC. Investment advisory services offered only by duly registered individuals through AE Wealth Management, LLC (AEWM), a Registered Investment Adviser. MAS and E.A. Buck Financial Services are not affiliated entities. AEWM and E.A. Buck Financial Services are not affiliated entities. 1276491- 4/22.
We have offices in:
The views and opinions expressed by the writes are their own, and do not necessarily express the views and opinions of E.A. Buck Financial Services, MAS, or AEWM. The information and opinions contained in any of the material requested from this website are provided by third parties and have been obtained from sources believed to be reliable, but accuracy and completeness cannot be guaranteed. They are given for informational purposes only and are not a solicitation to buy or sell any of the products mentioned. The information is not intended to be used as the sole basis for financial decisions, nor should it be construed as advice designed to meet the particular needs of an individual's situation. E.A. Buck Financial Serivices and its advisors cannot offer tax or legal advice. Please speak to an appropriate professional for any tax or legal questions you may have.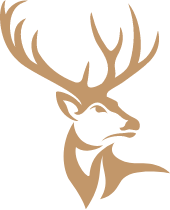 Ready to
Get Started?
For more information about any of our products and services, schedule a meeting today or register to attend a webinar.