Frequently Asked Questions About Financial Advisors
August 6, 2021
Financial advisors are some of the most valuable resources in our lives. If you're looking for financial advice, it's essential to know what questions to ask an advisor before hiring them. In this article, we'll discuss frequently asked questions about financial advisors so that you can go into your next meeting with confidence!
What should I expect from a financial advisor?
A financial advisor is someone who helps you manage your financial situation in order to reach your financial goals. They can help you with financial planning, wealth management, investment advice, and financial projections. An advisor should be able to answer any questions that you have about your finances or the best ways to reach your goals in a way that is easy for you to understand.
Do financial advisors really help?
Most people find financial advisors helpful because they may feel overwhelmed when it comes to managing their personal finances on their own. If this sounds like something that would appeal to you – then yes! Financial advisors provide advice and guidance to help you make informed decisions for yourself instead of guessing what's right for you.
Is it worth paying a financial advisor?
There are pros and cons of hiring financial advisors, and every situation will be different, so it can't be said for sure whether or not they're worthwhile in any given case.
What should I discuss with my financial advisor?
The financial advisor will ask you about your goals for the future and what you hope to achieve. Financial advice can only be as good as it's tailored to each person – so make sure that you're honest with them! They will also ask questions about your financial situation, any financial assets that you have, and what financial goals and strategies you need to put in place.
What Do I Bring to a Meeting With a Financial Planner?
Bring any paperwork or documents related to finances (e.g., tax records, bank statements) in order to provide a full picture of what needs help or attention. This helps the financial planner understand where time should be spent on improving your financial situation. If there are specific problems that have been bothering you lately, this is also an opportunity for discussion and brainstorming potential solutions together.
What kind of financial advisor is best?
There isn't a right answer to this one – financial advisors are all different and have their own strengths. However, it's important to know what you're looking for in an advisor before hiring them so that the two of you can work well together. Think about the following: financial planning, financial management, investment advice, and financial projections. What do they focus on? How much experience do they have with each one of the aforementioned areas? These are important questions to ask before hiring an advisor because you want them to be able to help you as best possible!
Financial advisors can be a great resource for people who need help managing their personal finances.
If you are looking to work with one, here is what you should know before meeting with them and what to discuss during the first session. Make sure your financial advisor has experience working in your industry or understands your unique needs as an individual investor. You will also want to ask about how they charge fees—are there any hidden costs? Do they have minimums on deposits or account balances? How often do clients receive communication from their advisor? The best way to find out if a potential advisor would be right for you is by getting together for coffee (or something stronger) and discussing all of these questions! While it may seem like having someone else manage your financial life is too much of a hassle, it can actually be very helpful.
If you have questions about financial services, we can help! Schedule a complimentary introductory meeting with one of our advisors and learn how they can help you reach your financial goals.
We have offices in:
This content is provided for informational purposes only and is not intended to serve as the basis for financial decisions. We are an independent financial services firm helping individuals create retirement strategies using a variety of investment and insurance products to custom suit their needs and objectives.
Our firm is not permitted to offer tax or legal advice. Individuals are encouraged to consult with a qualified professional before making any decisions about their personal situation.
Securities offered only by duly registered individuals through Madison Avenue Securities, LLC (MAS), member FINRA/SIPC. Investment advisory services offered only by duly registered individuals through AE Wealth Management, LLC (AEWM), a Registered Investment Adviser. MAS and E.A. Buck Financial Services are not affiliated entities. AEWM and E.A. Buck Financial Services are not affiliated entities. 992860 – 7/21.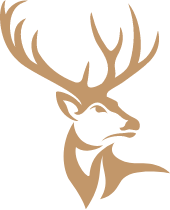 Ready to
Get Started?
For more information about any of our products and services, schedule a meeting today or register to attend a webinar.