What is a Financial Advisor?
August 13, 2021
For many people, the thought of a financial advisor conjures up thoughts of rich people. They are not just for the wealthy; they can provide valuable service to everyone! Financial advisors help their clients with all aspects of money and finance. They work with each person's unique situation to create a plan that will work best for them. Financial advisors have many roles and responsibilities which we'll discuss in this post!
What responsibilities do financial advisors have?
A financial advisor will help one set up a plan that will work for them. Financial advisors have many responsibilities – to educate, provide insight into the client's finances and give advice on how best to spend their money. They may also offer financial planning services which can include helping clients with retirement savings. They will work out the best way to handle retirement savings and other aspects of money management; they put the best interest of their clients first.
A financial advisor can be an invaluable resource because different people have different needs for what kind of advice would suit them best – many financial advisors offer guidance in these areas:
Retirement Planning
Tax planning
Wealth Management
Investment Advice
Estate Planning
Insurance Services (health care coverage, life insurance)
College Funding & Educational Guidance
What does a financial advisor do?
Educate on Finances
An advisor is a financial educator. They can do many things, but their main role is to teach clients about the ins and outs of finance and how it impacts them personally. They educate people on all aspects of finance: from saving for retirement, investing wisely, managing debt …the list goes on and on! Financial planners often help individuals find solutions by discussing their needs and goals with them.
Retirement Planning
Financial advisors are often helpful for retirement planning. They can help people figure out the best way to save for their future and how much they should be saving each month or year in order to live comfortably in retirement. Financial planners are able to provide a knowledgeable opinion in order to find the best way for their clients at making a decision that will work well for them. Financial advisors use vehicles like 401(k)s, Roth IRAs, or pension plans to help people reach their retirement goals.
Tax Planning
Financial advisors can help clients with tax planning. They work with their clients in identifying particular objectives, goals, and needs that may not be apparent at first glance. Using tax efficient strategies can help clients conserve resources to meet their financial goals sooner, and provide protection against investment volatility. Financial advisors can help clients identify the best tax efficient strategies on certain items or investments.
Estate planning
Financial advisors may help with estate planning. They can help one get the best from their assets by helping to minimize taxes and maximize wealth for a family's future generations. Often life insurance is a component of an estate plan. Financial advisors may work with one to get the best life insurance policy for their needs and budget.
Wealth Management
A financial advisor might have many roles and can offer various services. It is their job to educate the client on their finances, as well as provide advice for long-term planning. They give guidance that may include topics such as retirement savings, investments, life insurance or estate planning. Financial advisors are also sometimes a liaison between clients and professionals such as lawyers or accountants who specialize in certain aspects of the law or accounting practices related to financial decisions they make with regards to taxes and business strategy. Financial advisors will help direct them towards these specialists if need be.
The responsibilities of a financial advisor are many and varied. They can help you educate yourself on your finances, manage tax planning, plan for retirement and estate planning, or even provide wealth management services to help increase the money in your bank account. If this sounds like a lot for one person to handle by themselves then you should consider working with an experienced financial advisor. Our team of advisors have all the qualifications plus experience with technology so they know how best to utilize tools that will keep up with today's digital world outside the office too! We would love the opportunity to show you what we do and if our team might be able call us at (888) 210-6567 or email us at info@eabuck.com.
We have offices in:
This content is provided for informational purposes only and is not intended to serve as the basis for financial decisions. We are an independent financial services firm helping individuals create retirement strategies using a variety of investment and insurance products to custom suit their needs and objectives.
Investing involves risk, including the potential loss of principal. Insurance and annuity product guarantees are backed by the financial strength and claims-paying ability of the issuing insurance company.
Our firm is not permitted to offer tax or legal advice. Individuals are encouraged to consult with a qualified professional before making any decisions about their personal situation.
Securities offered only by duly registered individuals through Madison Avenue Securities, LLC (MAS), member FINRA/SIPC. Investment advisory services offered only by duly registered individuals through AE Wealth Management, LLC (AEWM), a Registered Investment Adviser. MAS and E.A. Buck Financial Services are not affiliated entities. AEWM and E.A. Buck Financial Services are not affiliated entities. 992860 – 7/21.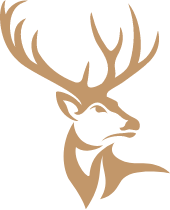 Ready to
Get Started?
For more information about any of our products and services, schedule a meeting today or register to attend a webinar.