What You Need To Know About Your 401k
July 21, 2021
Many people are not aware of the retirement planning process. One thing they may be familiar with, though, is retirement savings accounts like 401k plans. These have become popular in recent years as a way to plan for retirement while also providing tax benefits and other perks. However, many people do not know everything that there is to know about 401ks; this blog post will help provide you with all the information you need! We'll cover what exactly a 401k account is and how it works, as well as some tips on how you can maximize your retirement potential by using them wisely.
Introduction: What is a 401k retirement plan?
A 401k retirement plan, also known as "403b," is an employer-sponsored retirement savings account that allows you to contribute pre-tax income into the fund.
401k retirement plans can be a great way to save for retirement for some. You can contribute pre-tax income into your account and avoid paying taxes on it in the present, which can help you keep more of your hard-earned money now and let it grow tax-deferred. These accounts also come with other benefits that may not be accessible with other retirement savings options.

There are some drawbacks as well; these accounts do require contributions, so they won't work if you don't have any extra funds lying around. Additionally, once you reach age 70½, you are required to withdraw a specified amount from your 401k called required minimum distributions, or RMDs, which creates a taxable event. RMDs you should expect to withdraw depends on how much money you have in your 401k retirement plan.
What are the benefits of using a 401k retirement plan?
The benefits of these retirement plans vary and depend on whether you're an employee or employer, but there are many perks available to people who invest in their future with one. Some include tax advantages, company matching contributions, and protection from creditors should anything happen unexpectedly – all while saving for retirement!

Another benefit is that some employers offer other incentives such as discounts on your health insurance premiums or even reimbursement for certain expenses like gym memberships; this can help make it easier to save money now, so you don't need nearly as much later when reaching retirement age. These accounts also allow withdrawals before they would be required if investing outside of retirement savings accounts – which can be helpful for things like college expenses, large purchases, and other emergencies that may arise.
What are the drawbacks of using 401k retirement plans?
One of the most significant drawbacks to these retirement savings options for many is lack of liquidity; they usually come with a hefty fee once you withdraw money before retirement age, so it's not something you want to do without careful consideration! Additionally, if your employer goes out of business or decides to end their contributions (or even changes them), then your retirement plan will suffer as well. If this happens, you'll need to find another job to continue saving up for later life; these plans also won't work if your income exceeds certain limits.
Luckily, there are many retirement plan options available for retirement savings, so if your company doesn't offer 401k retirement plans, you can look to another retirement savings account.
Conclusion on 401k's
401ks are a great way to save up for retirement, but they're not perfect! In addition to 401k retirement plans, there are more retirement savings vehicles and investment strategies that may be a better fit for you and your planning goals – like IRAs, ROTH accounts, annuities, and many other available insurance products. For many, a diversified portfolio of various retirement planning tools and tax advantaged products are found to be the most effective strategies for saving for securing one's retirement.

Retirement planning can be confusing, but you don't need to be an investment expert or a tax guru to plan your retirement strategy. Instead, a qualified financial advisor can help you understand your retirement goals and help you develop a tax-smart retirement strategy. To set up a complimentary meeting with one of our financial advisors, click here.
We have offices in:
This content is provided for informational purposes only and is not intended to serve as the basis for financial decisions. We are an independent financial services firm helping individuals create retirement strategies using a variety of investment and insurance products to custom suit their needs and objectives.

Our firm is not permitted to offer tax or legal advice. Individuals are encouraged to consult with a qualified professional before making any decisions about their personal situation.

Securities offered only by duly registered individuals through Madison Avenue Securities, LLC (MAS), member FINRA/SIPC. Investment advisory services offered only by duly registered individuals through AE Wealth Management, LLC (AEWM), a Registered Investment Adviser. MAS and E.A. Buck Financial Services are not affiliated entities. AEWM and E.A. Buck Financial Services are not affiliated entities. 977148- 7/21.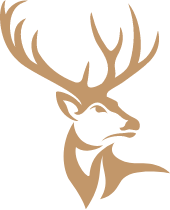 Ready to
Get Started?
For more information about any of our products and services, schedule a meeting today or register to attend a webinar.