Why People Are Rushing To Convert Their Retirement Accounts To A Roth
June 1, 2021
Many people have been rushing to convert their IRA accounts to a ROTH account recently and I'm here to tell you why that is and why you might consider doing the same.
If you're planning out your retirement or if you're currently retired you might already know that with traditional IRAs your putting money into a retirement account prior to paying taxes on it. So essentially, you're avoiding taxes on that money now while you contribute to your account, you let it grow, and then you pay taxes on all that later at whatever tax rate applies in the future.
With a Roth IRA you are paying taxes first before you contribute that money to your Roth account, so you don't get to deduct that income prior to your tax return, but as your money grows it grows tax-deferred and all of the money comes out tax free – because you already paid the taxes on it!
So why are so many people converting their IRA accounts to a Roth Account? Because of current and future tax rates. The 2017 Tax Cuts and Jobs Act basically drove down federal tax brackets in 2018. In 2018 your federal tax bracket went from 25% to 22% or from 15% to 12%. There were many tax cuts for individuals that took place in 2017.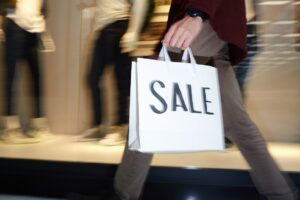 But here's the thing – those cuts are not permanent. This is all set to expire in 2025. So, if tax rates are lower now than they were before and they're lower now than they will be in 2025, doesn't that mean taxes are on sale right now? Doesn't this create a window of opportunity for you?
This is why folks are converting their IRAs to Roth accounts – to take advantage of current tax rates while they're still on sale. By converting to a roth, you can pay taxes on your retirement money now while taxes are still low and avoid getting all that money taxed later at higher tax rates – potentially saving yourself thousands of dollars in taxes.
Now, before you go off converting your money to a roth, have a discussion with a financial advisor who can help you determine if a roth conversion is in fact a good choice for you. A financial advisor can also help you understand if and how much of your money should be converted and build a smart and strategic way to convert that money to avoid overpaying in taxes in the process.
If you don't have a financial advisor, feel free to reach out to us at https://eabuck.com/. We have experienced financial advisors who often help people convert money to roth accounts. They're available for complimentary meetings or even a short phone call if you want to talk through any of this. Whether you become a client of ours or not, we're happy to answer any questions you might have and give you the info you need.
We are an independent firm helping individuals create retirement strategies using a variety of insurance and investment products to custom suit their needs and objectives. This material is intended to provide general information to help you understand basic financial planning strategies and should not be construed as financial advice. All investments are subject to risk including the potential loss of principal. No investment strategy can guarantee a profit or protect against loss in periods of declining values. A Roth Conversion is a taxable event and may have several tax related consequences. Be sure to consult with a qualified tax advisor before making any decisions regarding your IRA. Our firm does not provide and no statement contained herein shall constitute tax or legal advice. All individuals are encouraged to seek the guidance of a qualified tax professional regarding their personal situation. 1073241- 10/21.
We have offices in:
Honolulu Address
E.A. Buck Financial Services,
55 Merchant Street, Ste. 2100
Honolulu HI 96813,
8085452211.
Map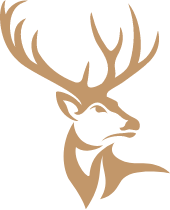 Ready to
Get Started?
For more information about any of our products and services, schedule a meeting today or register to attend a webinar.