Is It Time to Hire a Financial Advisor?
July 13, 2021
Many of today's pre-retirees are not confident they'll be able to retire comfortably. Instead, they're worried about health care costs and their ability to save enough money before retirement. And many aren't aware exactly what their tax liabilities and income will look like during retirement. If you're one of these people, now can be a good time to hire a financial advisor. Financial advisors can help you with your savings goals, analyze expenses involving your lifestyle, your retirement income, find opportunities for tax savings, and plan for retirement so that your savings won't outlast you.
When is it time to hire a financial advisor?
You may want to start considering a financial advisor when you are nearing retirement and need advice on making the most of your savings. Financial advisors will conduct thorough reviews of your investment portfolio and analyze your potential retirement income to help you make decisions.
Financial advisors can also be helpful for those who are not nearing retirement and want to improve their financial situation by making more informed decisions about investing money, buying a home or starting a business.
No matter what age or life stage you are in, hiring a financial advisor can be beneficial because they have the experience and knowledge to help you make decisions that will ultimately lead to financial stability. Financial advisors are also available for those who already work with an advisor but want a second opinion or someone new.
How can you tell if you need a financial advisor?
Financial security is one of the most important things in life because it helps to ensure we have a future that's more comfortable than our past or present. Financial security means feeling confident in your lifestyle and future whatever happens tomorrow.
A financial advisor can help tackle your fears head on in order to make sure you have enough saved up to meet your financial goals. Financial advisors will take into account your life expectancy, annual income, current assets as well as household expenses, and potential tax liabilities when deciding how much to invest or how to invest.
You may be able able to tell you need a financial advisor if:
You're not sure how much money to put in your savings account, where it should go, how to invest it, or how much will be taken by the IRS. Another question you might ask yourself is, "Is my money working as hard for me as I am?" Financial advisors can help you answer these questions and more.
You don't know what kind of retirement plan is right for you and need help setting one up. There are many strategies in planning for retirement.
You need help looking for tax planning strategies to lower your tax liabilities. Preparing taxes seems complicated and confusing; especially if there's a lot of information that needs to be recorded, a lot of different forms that need to be filed, and a lot of different tax penalties that may arise.
Financial advisors can help you invest your money in a way that can reduce the amount of tax you owe and offer guidance on which current investments are performing well and may be worth considering as markets change over time.
What should I look for in a financial advisor?
You may want to look for a financial advisor who fully understands your financial goals, which you can trust and rely on to make sound decisions for your situation. Look for an advisor who can:
Provide advice based on your individual needs or circumstances
Understand your potential retirement income, your risk tolerance for market loss, and the lifestyle you seek to maintain during retirement
Always act in your best interest, including when providing impartial advice about any investment or savings product
Be open with you about potential conflicts of interests arising from changes within the industry over time.
Understand tax planning strategies and can help you take advantage of tax-advantaged accounts or products as well as changing tax laws
What are the benefits of having an advisor?
An advisor can help you accumulate more wealth by making smart decisions for your portfolio, reduce the amount of time you spend on financial decisions, and prevent sudden surprises. Financial advisors can help with questions like:
What is my risk tolerance?
How do I allocate investments between stocks, bonds and mutual funds?
Should I buy an annuity or insurance product to cover my expenses in retirement?
A financial advisor can help you understand how much money you need at different stages of life and through various stages of retirement. They can calculate what a reasonable withdrawal rate from savings might be during future economic downturns, where to invest cash when interest rates are low, and how to implement tax-efficiency strategies that adapt to changing tax laws while working in your best interests.
This article has provided some of the key considerations to make before you hire a financial advisor. If this all seems overwhelming or confusing, don't worry; we're here for you! We have an experienced team that's ready and waiting to partner with you on creating a stellar plan that helps reach your long-term financial objectives. Our advisors offer personalized services tailored specifically towards meeting your unique needs. Contact us today if you're interested in learning more about our offerings.
We have offices in:
This content is provided for informational purposes only and is not intended to serve as the basis for financial decisions. We are an independent financial services firm helping individuals create retirement strategies using a variety of investment and insurance products to custom suit their needs and objectives.
Investing involves risk, including the potential loss of principal. Insurance and annuity product guarantees are backed by the financial strength and claims-paying ability of the issuing insurance company.
Our firm is not permitted to offer tax or legal advice. Individuals are encouraged to consult with a qualified professional before making any decisions about their personal situation.
Securities offered only by duly registered individuals through Madison Avenue Securities, LLC (MAS), member FINRA/SIPC. Investment advisory services offered only by duly registered individuals through AE Wealth Management, LLC (AEWM), a Registered Investment Adviser. MAS and E.A. Buck Financial Services are not affiliated entities. AEWM and E.A. Buck Financial Services are not affiliated entities. 1276491 – 4/22.
The views and opinions expressed by the writes are their own, and do not necessarily express the views and opinions of E.A. Buck Financial Services, MAS, or AEWM. The information and opinions contained in any of the material requested from this website are provided by third parties and have been obtained from sources believed to be reliable, but accuracy and completeness cannot be guaranteed. They are given for informational purposes only and are not a solicitation to buy or sell any of the products mentioned. The information is not intended to be used as the sole basis for financial decisions, nor should it be construed as advice designed to meet the particular needs of an individual's situation. E.A. Buck Financial Serivices and its advisors cannot offer tax or legal advice. Please speak to an appropriate professional for any tax or legal questions you may have.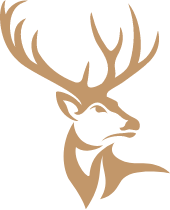 Ready to
Get Started?
For more information about any of our products and services, schedule a meeting today or register to attend a webinar.