Will your retirement savings last as long as you do? Here's what you need to know.
June 1, 2021
Over the years we've seen a lot of people retire with substantial outside income to fund their retirement, like Social Security benefits and a corporate pension plan. While Social Security remains a crucial part of a retirement strategy, pensions are disappearing and becoming a thing of the past. Instead, the responsibility for funding retirement is moving to the individual – meaning, you! Although there are a lot of great ways to save — including 401(k)s, IRAs, annuities and more — many people find themselves questioning if they will ever be able to retire.
Let's face it: The days of relying on Social Security and pensions to fund retirement are nearly over. But understanding these next financial challenges can help you plan out your retirement income to make sure your retirement savings can last as long as you do. Let's start.
Number One.
Americans are living longer.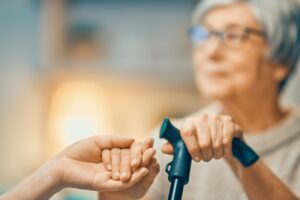 On average, men who have reached age 65 can expect to live until age 84, while women who have reached age 65 live an average of 86.5 years. [1]
We can thank a variety of factors for that: advancements in medicine, knowledge about fitness and nutrition, and access to vaccines have all played a role in adding years to our lives. But longer lives mean a need for more income that will cover the additional years.
How long will you live and how much money will you need to live comfortably until you pass away? Check with a financial advisor on creating a plan. Through a retirement income analysis, a financial advisor can help you consider strategies for maintaining finances during retirement.
Number Two.
Cost of Health Care.
Living longer doesn't necessarily mean we're living better. Chronic disease affects approximately 80% of older adults[2], and for many people, health care is one of the largest expenses in retirement[3]. Consider this: An average retired couple age 65 in 2020 may need approximately $295,000 to cover health care expenses in retirement[4]. That number includes things like insurance premiums, out-of-pocket expenses and prescriptions, but excludes long-term care.
Do you have an existing medical condition that requires treatment or prescriptions? What is your family history for health and longevity? These factors should all be considered and put into play in your retirement strategy.
Number Three.
Cost of Long-term care.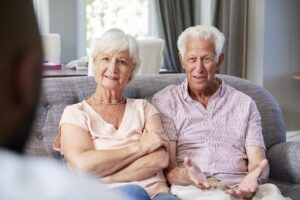 Longer lives also bring about an increasing need for long-term care. On average, 52% of Americans turning 65 will need long-term care at some point. Of those, 47% of men will have a need, compared to 58% of women[5]. According to Genworth's Cost of Care Survey, median costs can range from approximately $19,500 to $102,200 per year[6]. Medicare doesn't provide benefits for long-term care; while Medicaid does pay for long-term care, it requires "spending down" assets before it will provide any coverage. Waiting to purchase personal long-term care coverage can be expensive, as rates increase with age.
Now you may have more questions. How do I make sure the money lasts? How do I cover all my expenses? Will my taxes increase? Will I have anything left to leave to my loved ones? And this might just be the start. Today's retirees are facing unique challenges related to longer lives, increasing health care costs, greater need for long-term care and growing demand to care for loved ones.
Understanding the options and navigating the obstacles resulting from these challenges can be overwhelming for anyone. A strong way to start, is speaking with a financial advisor who can help devise a strategy that addresses your questions and "what-ifs" about retirement. He or she can work with you to find solutions that fit your unique circumstances, moving you along the path to the retirement you envisioned.
If you don't have a financial advisor, feel free to reach out to us at https://eabuck.com/. Our financial advisors are available for a 15-minute phone consultation to get you started or to answer any questions, so feel free to reach out. Whether you become a client of ours or not, we're happy to give you the info you need.
We have offices in:
---
[1] Social Security. "Retirement Benefits." https://www.ssa.gov/benefits/retirement/planner/otherthings.html. Accessed Oct. 1, 2020.
[2] National Council on Aging. "Healthy Aging Facts." https://www.ncoa.org/news/resources-for-reporters/get-the-facts/healthy-aging-facts/. Accessed Oct. 1, 2020.
[3] Fidelity. Aug. 3, 2020. "How to plan for rising health care costs." https://www.fidelity.com/viewpoints/personal-finance/plan-for-rising-health-care-costs#:~:text=If%20
you%20are%20like%20most,after%20housing%20and%20transportation%20costs.&text=We%20estimate%20that%20about%2015,out%2Dof%2Dpocket%20expenses.
Accessed Oct. 1, 2020.
[4] Ibid.
[5] Christine Benz. Morningstar. Nov. 25, 2019. "Must-Know Statistics About Long-Term Care: 2019 Edition." https://www.morningstar.com/articles/957487/must-know-statistics-
about-long-term-care-2019-edition. Accessed Oct. 1, 2020.
[6] Genworth. March 30, 2020. "Cost of Care Survey." https://www.genworth.com/about-us/industry-expertise/cost-of-care.html. Accessed Oct. 1, 2020.
We are an independent firm helping individuals create retirement strategies using a variety of insurance and investment products to custom suit their needs and objectives. This material is intended to provide general information to help you understand basic financial planning strategies and should not be construed as financial advice. All investments are subject to risk including the potential loss of principal. No investment strategy can guarantee a profit or protect against loss in periods of declining values. Our firm is not permitted to offer tax or legal advice. Individuals are encouraged to consult with a qualified professional before making any decisions about their personal situation. 01073306 – 10/21.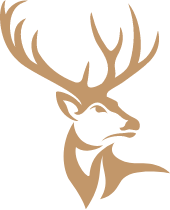 Ready to
Get Started?
For more information about any of our products and services, schedule a meeting today or register to attend a webinar.